Building and supporting strong Aboriginal families
Every day AbSec works with Aboriginal children, families and communities to ensure targeted care is delivered where it is needed most. As a peak body, we define best practices and develop policies that pave the way to a better future for our next generation of Aboriginal children.
Right now, local Aboriginal organisations across New South Wales depend on us for advocacy and support, so they can be there for their communities. This life-changing work wouldn't be possible without the valued support of our philanthropic partners.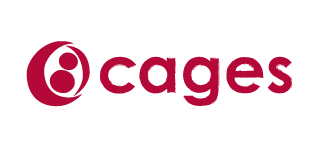 Why you should partner with AbSec
We can tailor a bespoke partnership that fulfils your organisation's business and brand-building objectives. Partnering with us is a great way to realise your corporate social responsibility strategy while boosting team engagement and building a positive public image. Corporate partners can choose to support a specific program or area of interest, or the wider work of AbSec, making a positive impact right across the state.
A partnership with AbSec provides:
community recognition by aligning with one of the most dedicated Aboriginal charities in Australia
delivery of corporate social responsibility objectives via a partnership based on the alignment of shared values
motivated and engaged staff who can see their work is giving back to the community, and are exposed to morale-boosting volunteering opportunities
access to exclusive AbSec events and activities
official status as an AbSec partner, providing public recognition and appreciation of your organisation's support
Most importantly, by partnering with AbSec you'll know you're making a tangible and immediate difference to Aboriginal children, families and communities across NSW.
We value each and every partner and appreciate the investment you make in our precious children. Together, we believe we can build brighter futures, and give them the opportunities that all children deserve.
Make a difference with AbSec
We always welcome discussions about how your business can partner with AbSec to create shared value, so get in touch today!