The NSW Aboriginal Child and Family Awards recognise individuals and organisations going above and beyond to support Aboriginal families and improve outcomes for our children and young people throughout the state.
---
Thank you to everyone who put forward nominations this year. Candidates are nominated by people who have witnessed first-hand the difference they make in the community, with the winners selected by an independent selection panel.
This year our communities faced great hardship with COVID-19 reaching our regional and remote communities. However, the resilience of our communities shone as they rallied together across the state to support each other and keep our mob safe. Seeing the strength displayed through this period was heartening and made it extremely tough for our independent judging panel to select the winners.  
We will be celebrating our award winners from a distance this year as the uncertain COVID-19 situation continues to impact the state. Due to this, our amazing award winners will receive their trophies and their $200 gift voucher through the post. 
Young Person of the Year
Joash Boney
About the winner 
Joash is a passionate football player, a leader within his community and to many of his peers, a resilient and outstanding young man who carries his culture proudly throughout his journey. He uses his own experiences in the child protection system to show others that despite the many tough challenges throughout life, you can still achieve greatness. A proud Gomeroi man from Tamworth, Joash keeps his connection to culture strong through dance, crafting, playing the didgeridoo and dedicating his time to learning the Gamilaraay language. 
Why they won 
Joash displays the characteristics of a great leader by always participating in community activities, 
showing inclusiveness and respecting diversity and belonging. His many sporting achievements lay a strong foundation for his future. He gives strength, hope and possibility to other young people going through hard times.
Impact on children, families and the community 
Joash's main purpose is to give back to his family and provide them with the best possible chance he can. Joash has four younger cousins who reside with him. They are also cared for by their grandmother, and he wants to set the best example he can for them.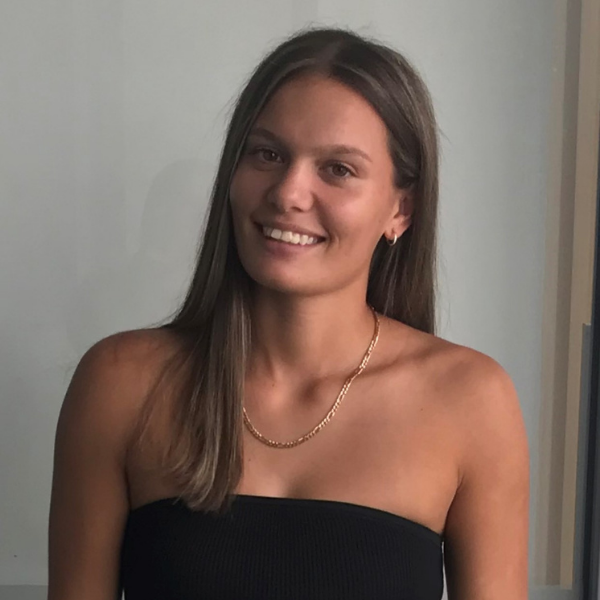 Carer of the Year
Emily Kennedy
About the winner  
Emily Kennedy is a remarkable 20-year-old woman, currently completing her studies in the field of community services. She made the courageous decision to become a carer for her three cousins and keep the family together. Without her quick thinking, the family could have been separated completely.
Why they won 
Emily put her entire life on hold to care for her nieces and nephew. This is remarkable for any person and made only more impressive by the fact that she is just 20 years of age. During this time
the children have thrived in her care, even amidst the trauma of being removed from their mother. Emily has worked alongside their mother in order to establish the best needs of the children and in that acknowledging their mother's role as their mother – something which unfortunately cannot always happen in these situations 
Impact on children, families and the community 
Emily is an excellent example of what we are fighting for and why kinship and community care must be a priority for the out-of-home care system. This kind of care ensures Aboriginal children build strong cultural and family connections. 
Community Member of the Year
Michelle Jarrett
About the winner  
Michelle (Lulu) Jarrett has campaigned over 30 years for justice for Evelyn Greenup, Clinton Speedy Duroux and Colleen Walker-Craig, whose lives were taken in the Bowraville murders. As the maternal aunt of Evelyn, Michelle has had a major influence on the relentless campaign that resulted in legislative amendments to double jeopardy laws. Michelle has worked closely with representatives from all three families to bring the names and faces of the children to the hearts and minds of Australia, most recently through the SBS 'Bowraville Murders' documentary (released 2021). 
Why they won 
Michelle skillfully challenged the poor police response when the murders occurred resulting in a full apology from Commissioner Scipione at Bowraville years later. This altered the landscape for Aboriginal families and their children in changing police policy and approach. Although there is still a long way to go to improve relations between Aboriginal people and police, this was a step in the right direction in having the pain and suffering police caused the families finally acknowledged.
Impact on children, families and the community 
Michelle continues to be a 'go-to' community member in Bowraville and beyond. Quite recently Michelle assisted a young Aboriginal student to achieve top marks in her legal studies course by agreeing to be interviewed about her knowledge of family violence. Michelle is a true Gumbaynggirr Warrior who remains fair in all considerations and is always available to assist a community member in need. It is not uncommon for Michelle to be called upon to help resolve conflict between people in community, or advocate for someone struggling to access support from the service system.  
Practitioner of the Year
Margaret Sutherland
About the winner  
Margaret Sutherland, known as Marg, is a proud Murawari woman with her mother's family coming from Brewarrina. Margaret has spent 26 years with Noah's Ark. Marg has been instrumental in supporting Noah's to grow and develop the services for Aboriginal children across the four LGAs of Shoalhaven, Kiama, and Shellharbour and Wollongong. Noah's supports over 270 Aboriginal children and families each year, most of these children are living with a disability or developmental delay. Marg provides direct supports, program oversight, reporting and consulting both internally with her colleagues and externally with other providers.
Why they won 
In the past 12 months, Marg has developed and grown many of the Noah's Ark programs and has subsequently assisted numerous Aboriginal children and families. Even throughout the COVID pandemic, Marg supported her team of staff to continue supports for families through phone, email and the development of a new Facebook page, as well as keeping families connected by developing resources and activity packs and delivering them to families. 
Impact on children, families and the community 
Margaret works with Aboriginal communities every day. She consults, discusses, advocates and supports all of those individuals and organisations she works with. Margaret has developed programs over the years with Wreck Bay Aboriginal Community Council, Waminda, Cullunghutti, AECGs, Binji and Boori, Noogaleek and Winnegaay, SACIYA, The Lowitja Institute, AMS, Jerrinja, Ulladulla Lands Council and Nowra Lands Council. She has a keen understanding that it is essential in her work to build relationships with families based on trust and that these relationships are developed over time. Margaret approaches everything she does with longevity and authenticity as she strives to build ongoing relationships with children, families, community and organisations alike. 
Walking Together Award
Ignite Small Business Start-ups
About the winner
Maggie Cairns, a facilitator at Ignite in Armidale, has sat with and yarned and built a relationship over several years now with the Aboriginal community in Armidale to hear what they need and equip them to start their own businesses. Ignite fundraise and advocate for corporate sponsorship, help people with a disability and other disadvantaged Australian's start and succeed in business. Maggie Cairns is one person creating opportunities for the Aboriginal community and she truly cares and listens to what they need.
Why they won
Ignite Small Business Starts-Ups and Maggie's approach to engaging with Aboriginal communities is a great example of Aboriginal-led decision making. Maggie spent months building relationships with Aboriginal community members in Armidale. She designed a business course that met the needs of the community. This special course was co-designed with the Aboriginal community who felt heard and had a course tailored to their community needs and customs.
Impact on children, families and the community 
With Ignite, Maggie has built a training course and helped establish and continually support six Aboriginal-owned businesses, as well as helped the Armidale Aboriginal Cultural Centre and keeping place with business strategy.
ACCO of the Year
Ngunya Jarjum
About the winner
Ngunya Jarjum was established in 1995 by Bundjalung Elders and community members to address the child removal crisis and need for more Aboriginal kinship and foster carers. The organisation has grown from a small Aboriginal foster care support agency to one of the largest Aboriginal community-controlled designated agencies under the NSW Office of Children's Guardian. Ngunya Jarjum is tasked to provide culturally appropriate care for Aboriginal children in statutory out-of-home care. They work within the Bundjalung Nation encompassing the Clarence, Richmond and Tweed Valley areas. 
Why they won
Ngunya Jarjum as an organisation demonstrates excellence in service delivery to Aboriginal families and communities by their commitment to continuing their practice learning and openly critiquing service delivery. The Ngunya Jarjum out-of-home care team works collaboratively with their partners, sharing the reflections on practice and creatively looking at solutions to enhance service delivery to Aboriginal families and communities.
Impact on children, families and the community 
This year Ngunya Jarjum helped more than 30 families stay together, restored more than 25 families, saw 10 guardianship orders granted and help over 140 jarjums stay connected to culture. These stories reflect outstanding work and effort Ngunya Jarjum have committed to in their communities.